Displaying 1 to 6 (of 6 products)
Result Pages: 1
Prices shown include VAT at Standard Rate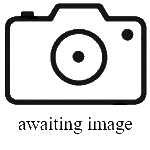 £9.98

The Black Watch are the senior Highland Regiment. P/M Michael Elder. Accompanied by military bands they play many favourite tunes. With CD Rom feature with video clips, photos, regimental info.. .

£11.65
The most famous Scottish regiment's Pipes and Drums play the tunes, calls, company marches, and the Crimean Long Reville.

£12.95
A top-level pipe band playing lots of well-known and well-loved tunes in great style.
£11.65
The Pipes & Drums of the 3rd Bn The Black Watch and the Band of 51 Highland Brigade play a selection of tunes for their Colonel In Chief: The Queen Mother.
Displaying 1 to 6 (of 6 products)
Result Pages: 1
Prices shown include VAT at Standard Rate